This year the Inbutsuken conference took place at Tsurumi University.
The university is inside the complex of Sojiji temple, one of the two head temples of the Sotoshu sect.
The dining hall (cafeteria) of Tsurumi University.
The Buddha hall of Sojiji temple.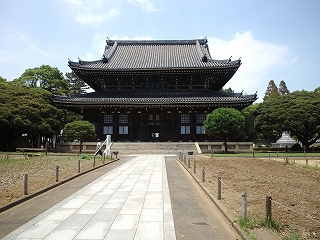 A panel session held on Sunday afternoon which I participated in as one of the five panelists attracted a hundred audiences.
This is rather amazing, because the panel was about "svabhavapratibandha".
I gave another paper in Sunday morning session to which about 50 people came.
"Exclusion of others" attracted a good number of people.
There were a lot of good papers, all of which will apper in the coming volumes of Indogaku Bukkyogaku Kenkyu.
It started raining on Sunday afternoon.
Many people got wet with rain.
Fortunately Prof. Kanazawa kindly gave me his umbrella. (He had a spare.)
He also invited me to quenching my kaṇṭhaśoṣa.
My paper for the panel (a survery of svabhavapratibandha studies) will appear in the next volume of Indo Ronrigaku Kenkyu edited by Prof. Kanazawa. (It is written in Japanese.)
スポンサーサイト